Asset and Liability Management - Live webinar
This course aims at enabling participants to learn best practices, challenges and trends in Asset and Liability Management for bank and insurance companies. The course focusses on interest rate and funding/liquidity management.
Beschikbare data
22/11/2021 - Asset and Liability Management
Doelgroep
This training is intended for various target groups active in business, finance, capital markets and professionals starting within a Treasury function who want to better understand:
how ALM steers the balance sheets and impact long term profitability of financial institutions;
the tools, techniques and instruments used for active management of the interest rate and funding positions;
how market, regulatory and sector evolutions related to ALM have a profound impact on the future business model of financial institutions.
Vereiste voorkennis
Expert Level: This training will provide advanced characteristics on a specific topic. In order to grasp the concepts of this training, thorough knowledge is required (enhancement).
Supplementary prerequisite knowledge:
Either general and good understanding via professional experience on financial institutions
Or starting background in ALM
Programma
Content
Introduction : Basics of ALM
Interest rate management:

Definition of interest rate risk and impact on long term profitability
Which metrics are used to manage the positions
Internal pricing (FTP): linking management of the position to steering the balance sheet
Which metrics are used by regulator to monitors positions
Case study on interest management in a low yield environment
Funding and liquidity

Definition of funding/liquidity risk and impact on balance sheet
Which metrics are used to steer the balance sheet
Internal pricing (FTP): how to steer the business in different environments ?
Challenges for funding/liquidity positions
Case study on funding/liquidity: Replacing TLTROII with TLTROIII ?
PRACTICAL INFORMATION
Duration: 1 day training
Hours: 9h - 17h (6 lessons per day)
Location: This training will be given online.
Additional information:
How do you start the webinar? You will receive a login and password by email to access our platform. In the platform you will find a link. By clicking on the scheduled date the webinar will start via Webex.
In order to receive training points, it is important to enter your own name and surname in Webex, follow the entire training day and answer the questions suggested by the trainer. Do not follow the training with several people on the same PC.
Methodologie
Type of training:
During Live Webinars you see the presentation and the trainer live via your screen. You can communicate with the trainer and ask questions.
Training material
PowerPoint presentation (slides);
Live Video.
Docenten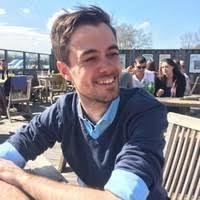 WOUTER ARTHUR M HERTEGONNE
Risk, finance & treasury